Biography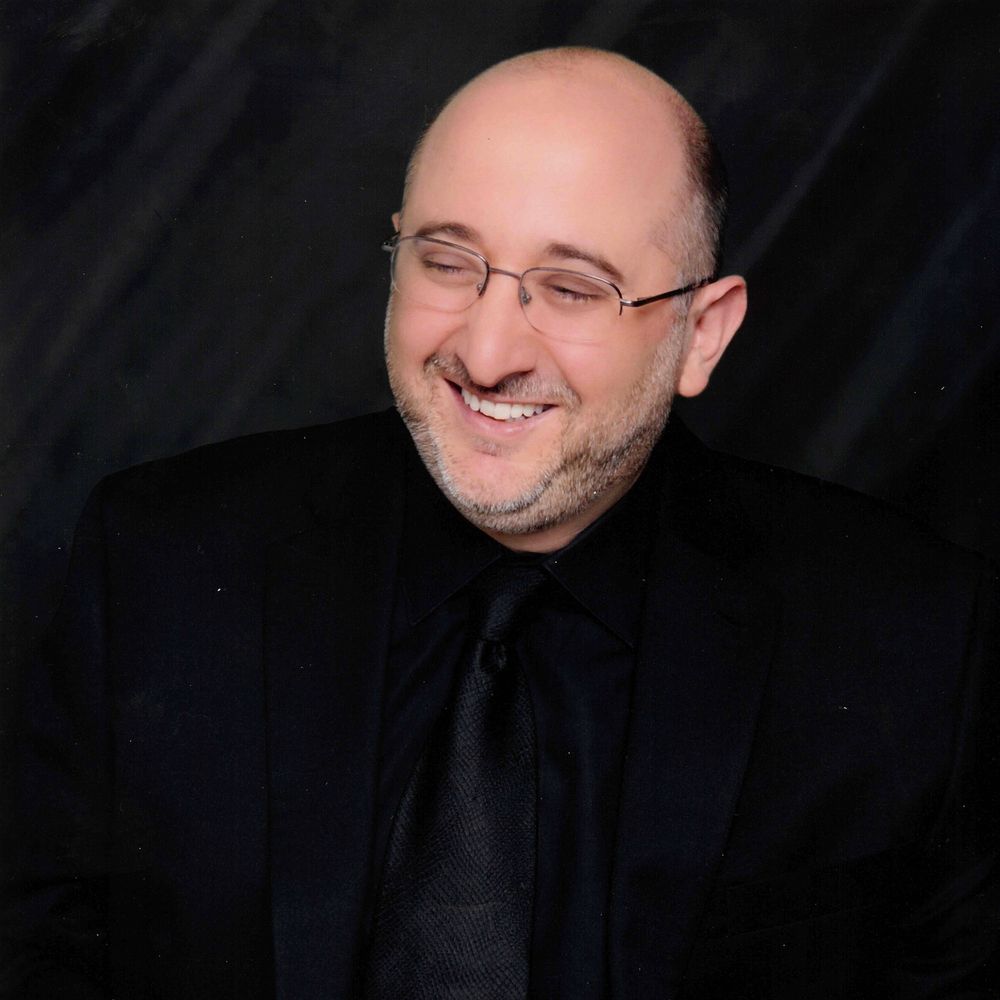 Adam Glaser is currently Music Director of the professional-caliber Juilliard Pre-College Orchestras and Director of Orchestras at Hofstra University where he serves as an Associate Professor of Music.  He has served as Principal Conductor of the NYU Orchestras and cover conductor for the New Jersey Symphony Orchestra.  Other notable engagements include a nine-concert residency with the Symphonia Boca Raton, appearances with the orchestras of Wheeling, Illinois and Victoria (BC), and collaborations with such distinguished artists as Itzhak Perlman, Joyce Yang, Conrad Tao, Vijay Gupta, Timo Andres, Monica Yunus, Areta Zhulla and Christine Taylor Price.  Selected honors include the American-Austrian Foundation's Karajan Fellowship for Young Conductors, which sponsored his residence at the Salzburg Festival and the Vienna Philharmonic's Attergau Orchestra Institute.  
Passionate about opera, ballet and theatre music, Glaser made his New York City Opera debut conducting the world premiere of Ted Rosenthal's Dear Erich.  As Resident Principal Conductor at the Usdan Center for the Arts, he led several multi-disciplinary performances, including a collaboration with American Ballet Theater principal dancer Ashley Tuttle, Metropolitan Opera soprano Monica Yunus, and the Usdan Center's ballet company, chorus and orchestra in selections from Orff's Carmina Burana.  As Music Director for Curtis Opera Theater's La Tragédie de Carmen (Bizet/Constant), he earned critical praise for leading the orchestra in "a sinewy and carefully balanced sound" (Philadelphia City Paper).  Other vocal highlights include Purcell's Dido and Aeneas, Gluck's L'Ivrogne Corrige and Schubert's Die Verschworenen with Hofstra Opera Theater, and Mozart's Bastien und Bastienne with Ridotto Opera Theater.  
Profoundly committed to arts education and community engagement, Glaser is the creator and host of The Composer's Paintbrush, a series in which he leads audiences through an exploration of the creative techniques behind musical masterworks, previously presented by New York's prestigious Morgan Library & Museum.  He has conducted numerous youth honors ensembles such as the NAfME All-Eastern Honors Orchestra and the All-State Honors Orchestras of New York and Connecticut, and guest conducted orchestras at the Interlochen Arts Camp, Purchase Conservatory of Music, Curtis Institute of Music, Usdan Center for the Arts, New York Summer Music Festival, and the New England Music Festival.  
An established composer, Glaser's works have been performed by over 30 orchestras throughout the U.S. and Canada, including the orchestras of Philadelphia, St. Louis, Baltimore, Atlanta, Milwaukee, Utah, Vancouver and Toronto.  Commissions fulfilled and premiered include Passacaglia for String Orchestra (Tenafly High School Philharmonic, New Jersey), Launch for orchestra and chorus (Lake Forest High School Orchestra and Chorus, Illinois) and an arrangement of Hatikvah for string orchestra and children's chorus, premiered by the Usdan Center for the Arts to commemorate Israel's 60th anniversary. 
Long before he picked up a baton, Glaser began his musical life as a composer and pianist with a passion and affinity for jazz that continues to this day, drawing occasional inspiration from his orchestral career.  In 2019 he released his debut jazz CD Wide Awake with the Adam Glaser Trio, featuring Pete Coco on bass and Chris Smith on drums.  In 2021, he released his second album, Excursions, a collection of 15 original instrumentals spanning a variety of contemporary jazz styles.  As a founding member of Phil Orch Jazz, Glaser has performed and toured with this unique group of Philadelphia Orchestra musicians, appearing at such venues as World Cafe Live and the Kimmel Center's Commonwealth Stage in Philadelphia, the Kaplan Penthouse at Lincoln Center in New York, and the Bravo! Vail Music Festival in Colorado.  A frequent collaborator with the Hofstra University jazz faculty, in 2016 he was featured as a guest artist with the Hofstra Jazz Ensemble performing the music of Duke Ellington.  Equally at home across the pop/contemporary spectrum, Glaser has collaborated with groups ranging from the bluegrass-inspired DePue Brothers Band and world-music/fusion group Batik to the New Orleans/gospel-infused Brother Joscephus and the Love Revival Revolution Orchestra.  Following several years as a consultant and marketing manager for Fortune 500 companies, Glaser maintains a keen interest in commercial music, audio branding and the use of music and sound throughout the business world.   
Glaser earned graduate degrees in orchestral conducting from the Curtis Institute of Music and the University of Michigan, an MBA from the Ross School of Business (University of Michigan), a BA from the University of Pennsylvania, and a diploma in composition from the Juilliard Pre-College Division.  His primary conducting teachers include Otto-Werner Mueller and Kenneth Kiesler, and his master class teachers include Christoph Eschenbach, Helmut Rilling and Gianluigi Gelmetti. 
For more information, please visit www.adamglaser.com.
Current: November, 2021